Ojai Rancho Inn | Chris Sewell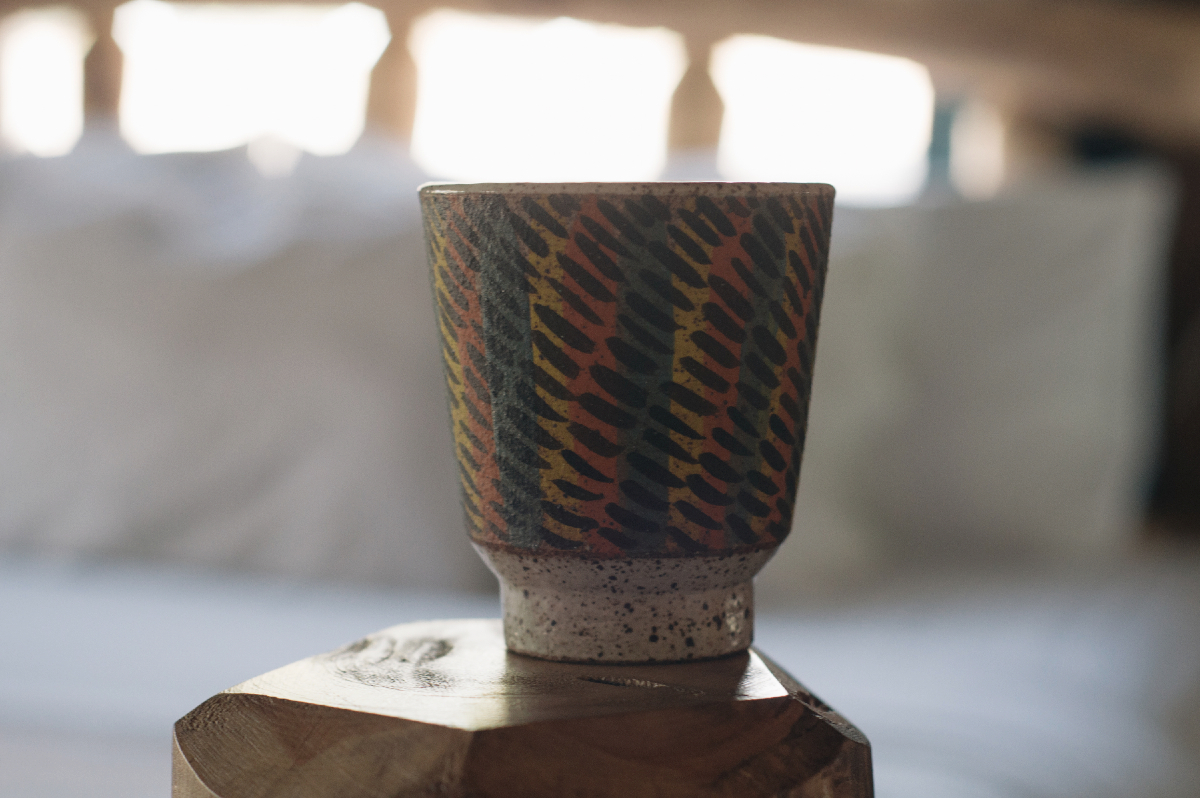 Last August, Ryan and I took the whole month to enjoy Ojai, Ventura and Santa Barbara. We found most of our days swimming the day away at Ojai Rancho Inn and enjoying their peaceful, communal, hip vibe. This perfect inn has really become our home away from home as we frequent it monthly to every two months. As the perfect getaway from LA, I introduce you to the very authentic Ojai Rancho Inn and one of its wonderful owners, Chris Sewell.
YOU HAVE SUCH A HISTORY IN THE HOTEL INDUSTRY ALREADY AT SUCH YOUNG AGES. WHAT INSPIRED OJAI RANCHO INN AND HOW DID YOU COME TO TRANSPIRE YOUR VISION
We are preservationists, so we always look to the architecture of a building itself for inspiration and the environment it lives in. We wanted to tie in the nostalgic California motor court feel of the property with its ranch/summer camp vibes and relate it back to Ojai itself with the arts and crafts culture it embodies. Also, we're very inspired by artists making things on their own, so we try to collaborate with people we feel can help bring our vision to fruition with their work and sensibilities.
SO MANY ARTISTS HAVE HELPED FORM RANCHO FROM THE HEATHER LEVINE CERAMIC LIGHTS TO THE WONDERFUL PAINTINGS THAT GRACE THE POOL WALLS. HAS THIS BEEN A COLLABORATIVE EFFORT OR DO YOU SIMPLY GIVE ARTIST FREE-RANGE TO CONTRIBUTE
I would say it's a collaboration and free range at the same time. We approach certain artists because we feel their work already falls in line with what we are looking for. We give them a general idea of what we want and they get it right away without us being too involved in the process of their design. That's the beauty of working with like-minded people!
WHO MAKES THE MAGICAL LITTLE BAR SOAPS IN THE BATHROOMS? I'M OBSESSED WITH THEM
Sweet Leaf Essentials in Santa Barbara. Lisa makes us this soap in her house!
WHAT HAS BEEN THE MOST HUMBLING AND INSPIRING EXPERIENCE SINCE CREATING YOUR INN
We have this holiday event we host annually called Deck the Halls, where each room turns into a mini pop up shop for one night only. One week prior to the event, I get a letter from the City of Ojai informing me that they would not permit the event and it would be illegal if we still host it. The sheriff even called us to let us know he has been instructed to cite us, and all of our vendors if we hold the event. We were really upset about it because it's our favorite event of the year and a great way to bring the community together. I sent out an email to a few people to let them know we may have to cancel. Within an hour there was a petition going around via email and facebook. In 48 hours we ended up getting over 1400 signatures on the petition, and City Hall and the Mayor were inundated with phone calls from our community letting them know they were in full support of us and the City should allow us to host Deck the Halls. We ended up getting the approval, but what ended up being our biggest victory was realizing the amazing amount of support we have and how so many people were willing to go out of their way to help us.
DURING THE DESIGN PROCESS, HOW DID YOU STAY TRUE AND INCORPORATE THE NOSTALGIC "OJAI" VIBE
By incorporating elements that feel natural to the charm this property already provides. For instance, there were rose bushes all over the Rancho when we first took it over. We took them out and replaced them with drought tolerant, native succulents that are a huge part of the Ojai landscape.
FAVORITE LOCAL EATERIES
Knead Baking Company | Farmer and the Cook | Osteria Monte Grappa | Hip Vegan
WHAT DOES A DAY OFF IN OJAI LOOK LIKE FOR YOU TWO
A hike or a long walk. Maybe a bike ride around town to check out what's new at Bart's Books, Modern Folk, and Summer Camp. If it's a Sunday then a trip to Farmer's Market. End it with a $45 massage at Bamboo Creek Spa.
WHAT CAN WE EXPECT IN THE FUTURE? ANY NEW ADDITIONS ON THE HORIZON
We're opening a beer and wine bar onsite, called the Chief's Peak, named after a mountain ridge here in Ojai. It will hopefully be built out by the end of spring this year…crossing our fingers.