Lulu Brud | Guide To Making Dream Catchers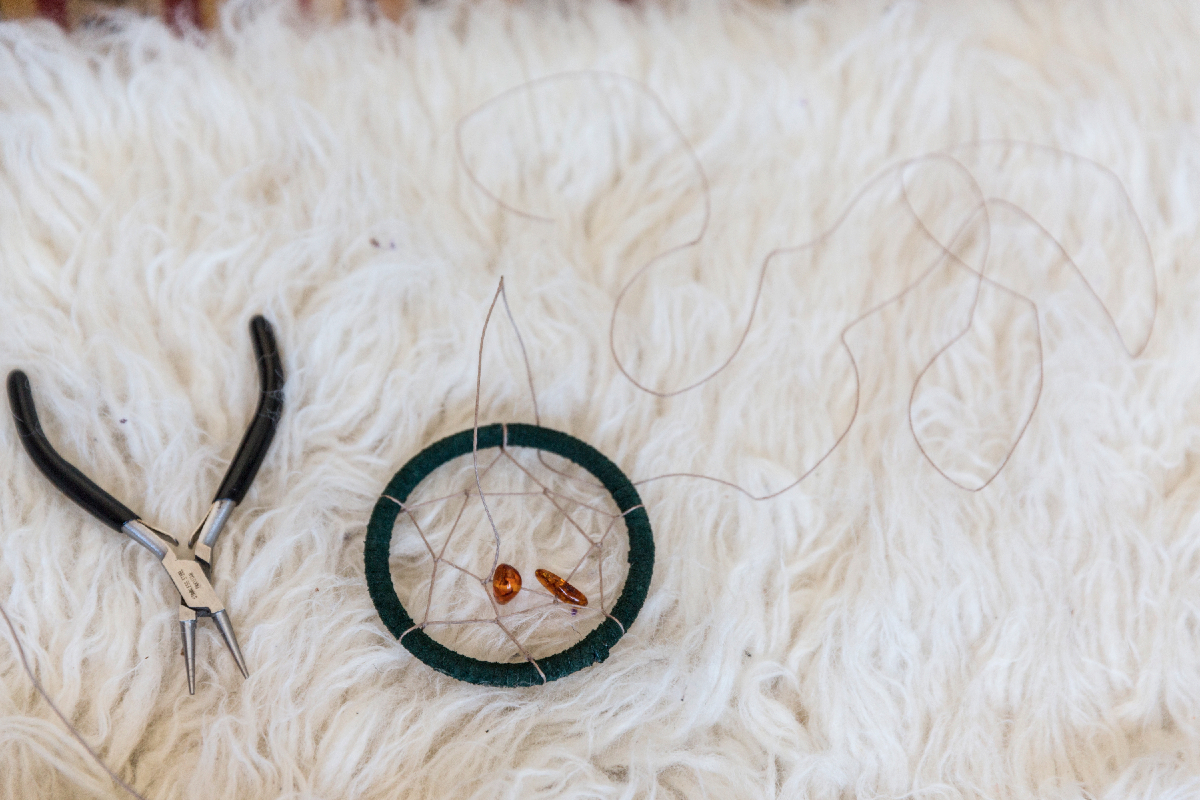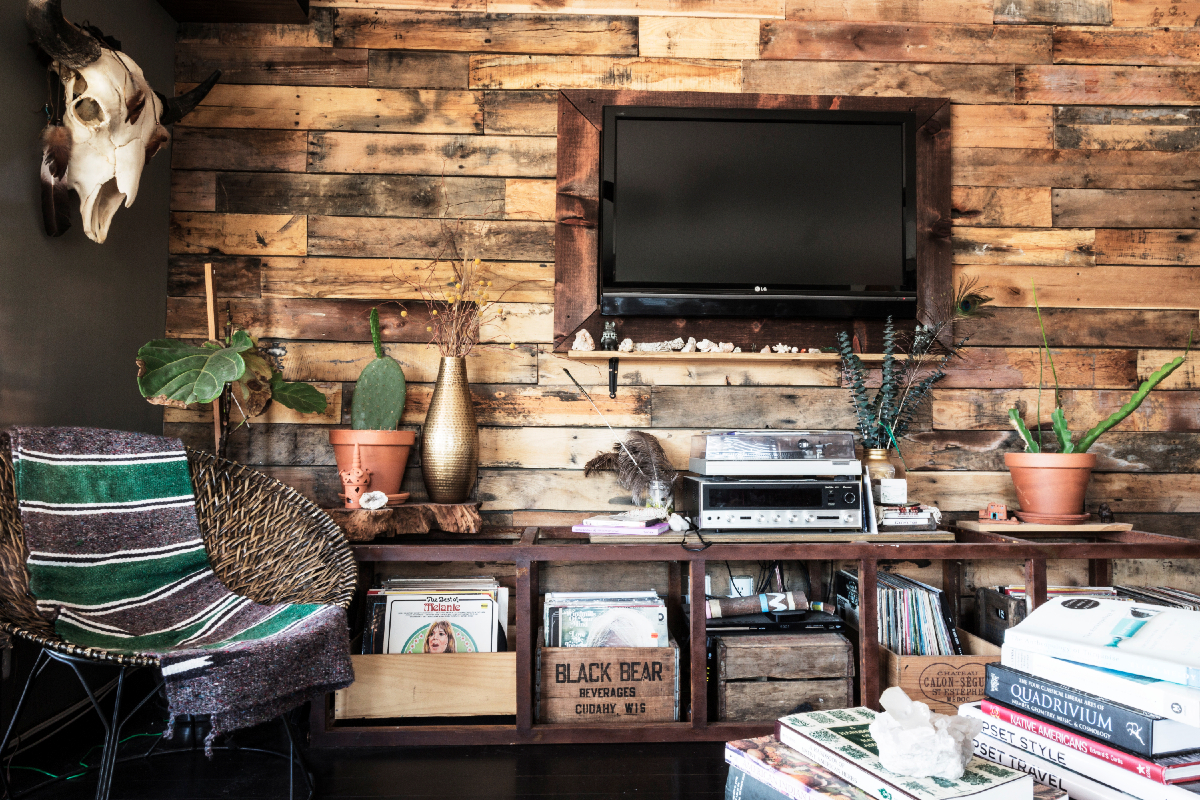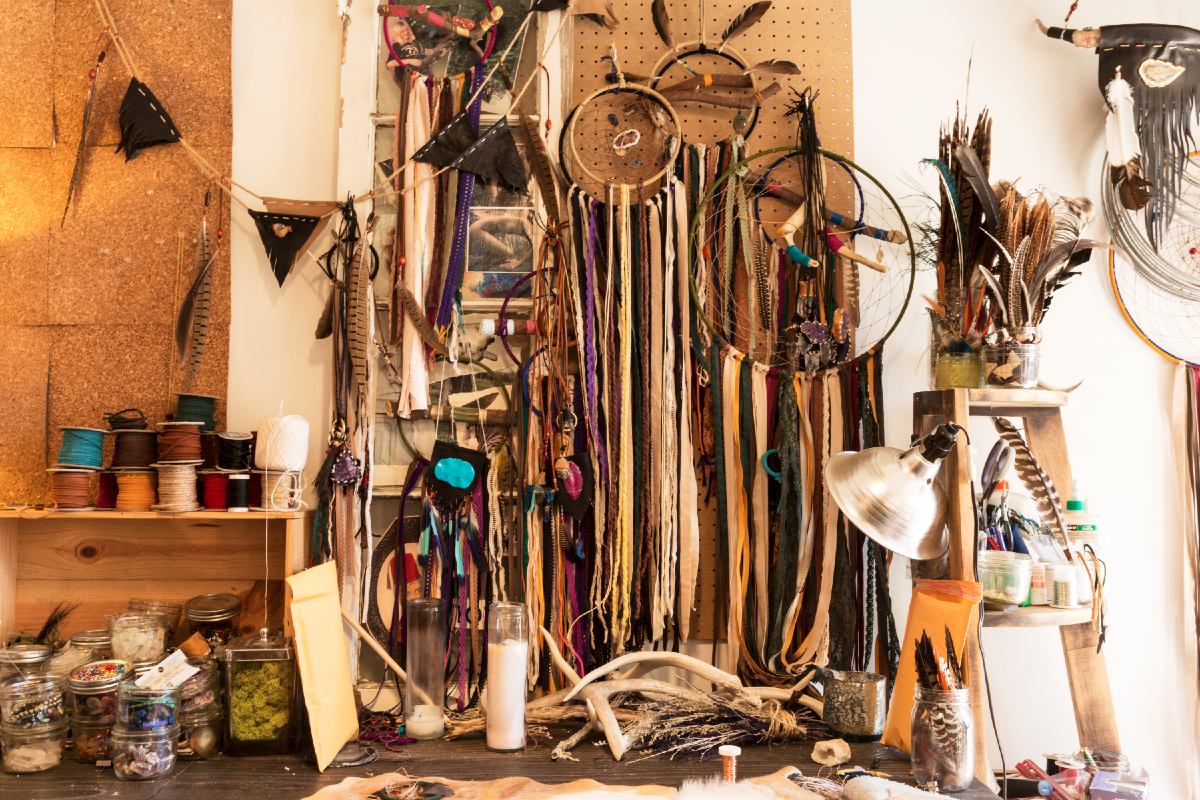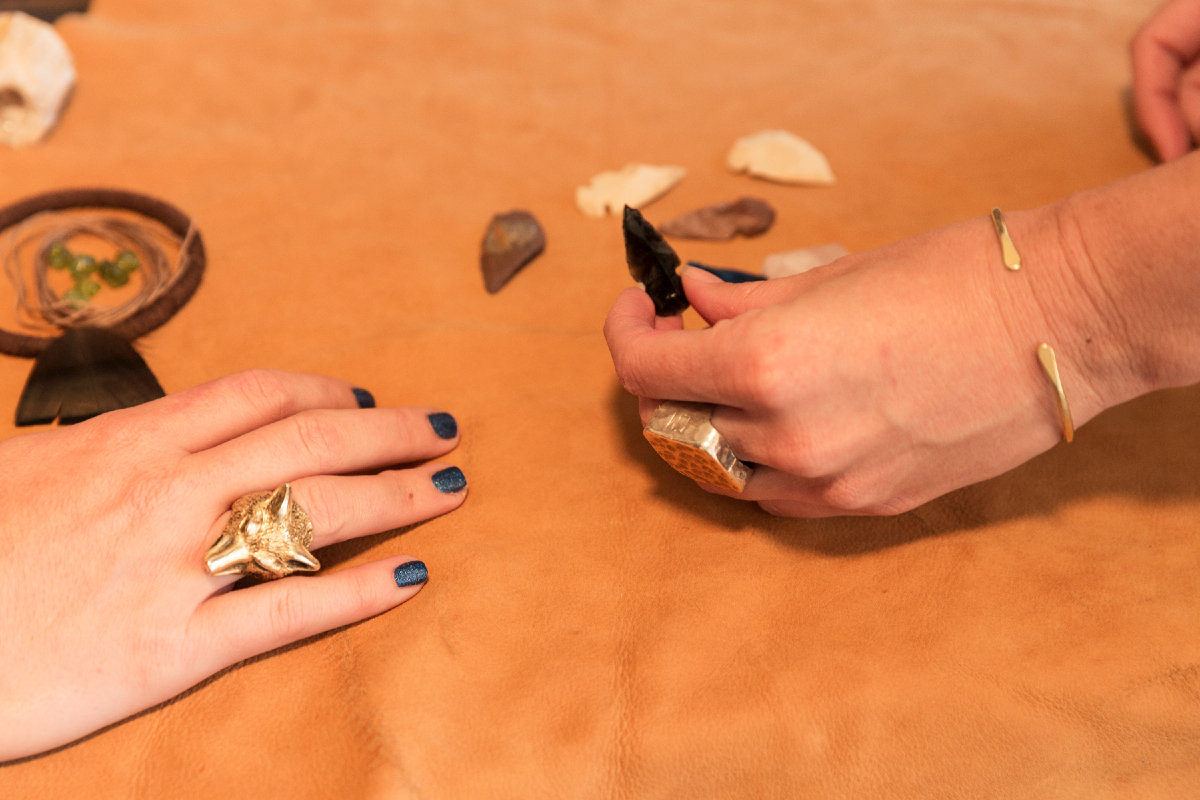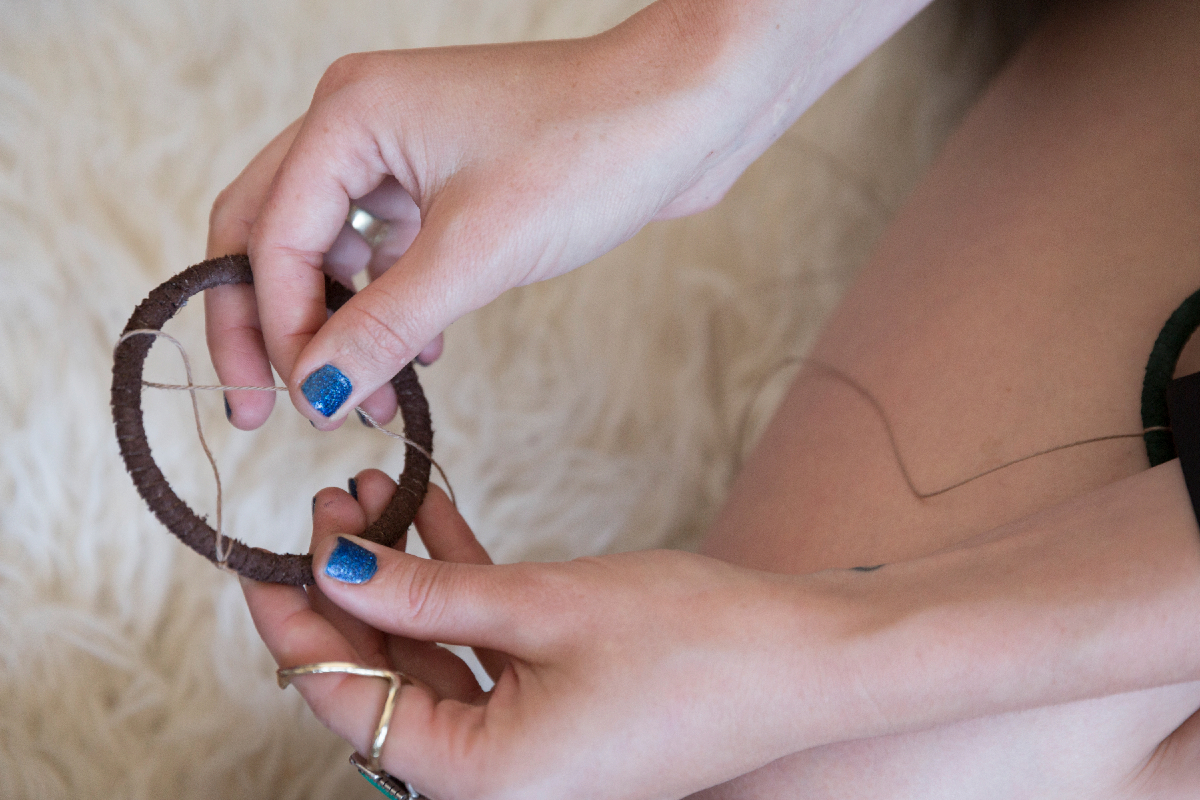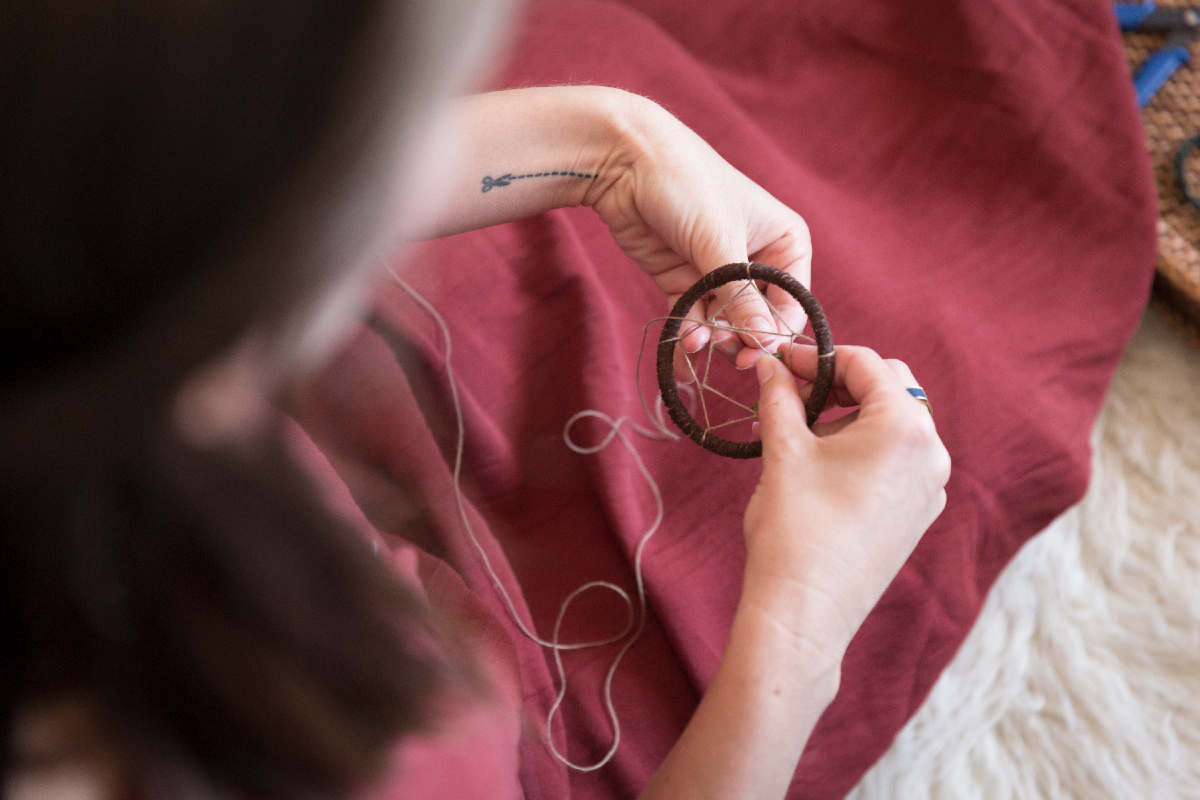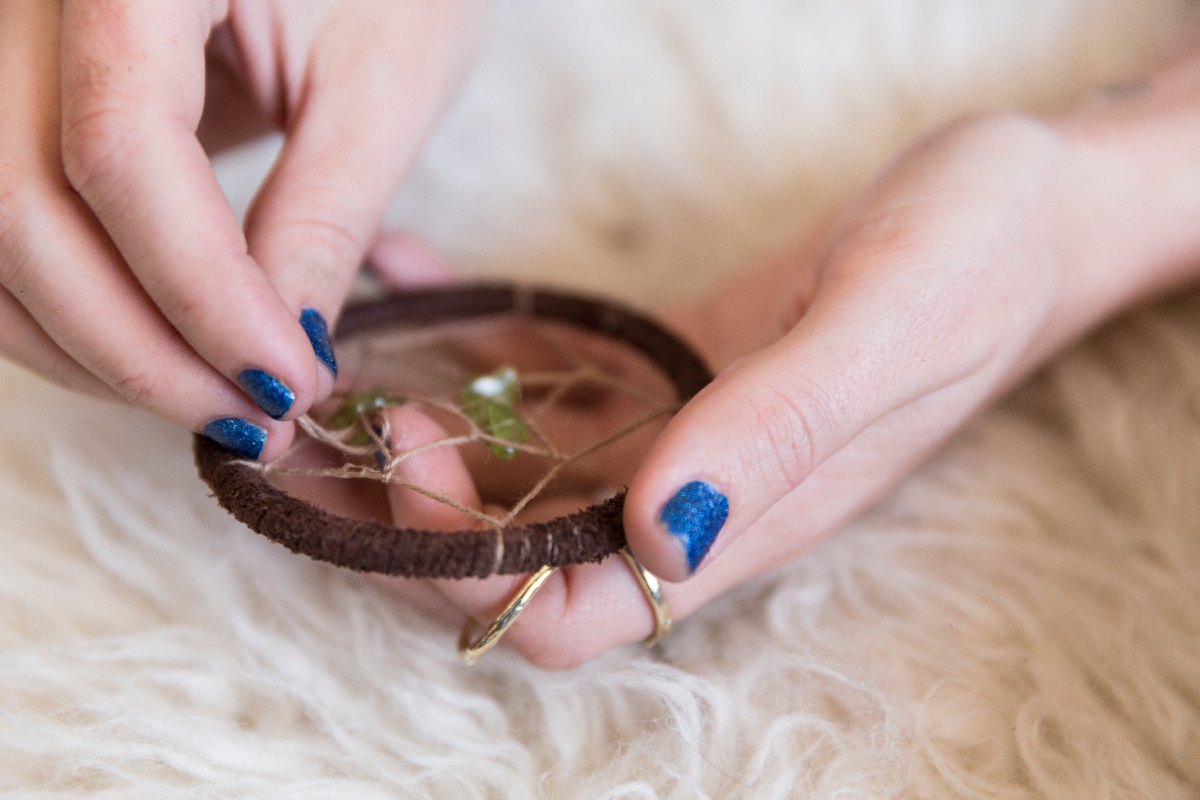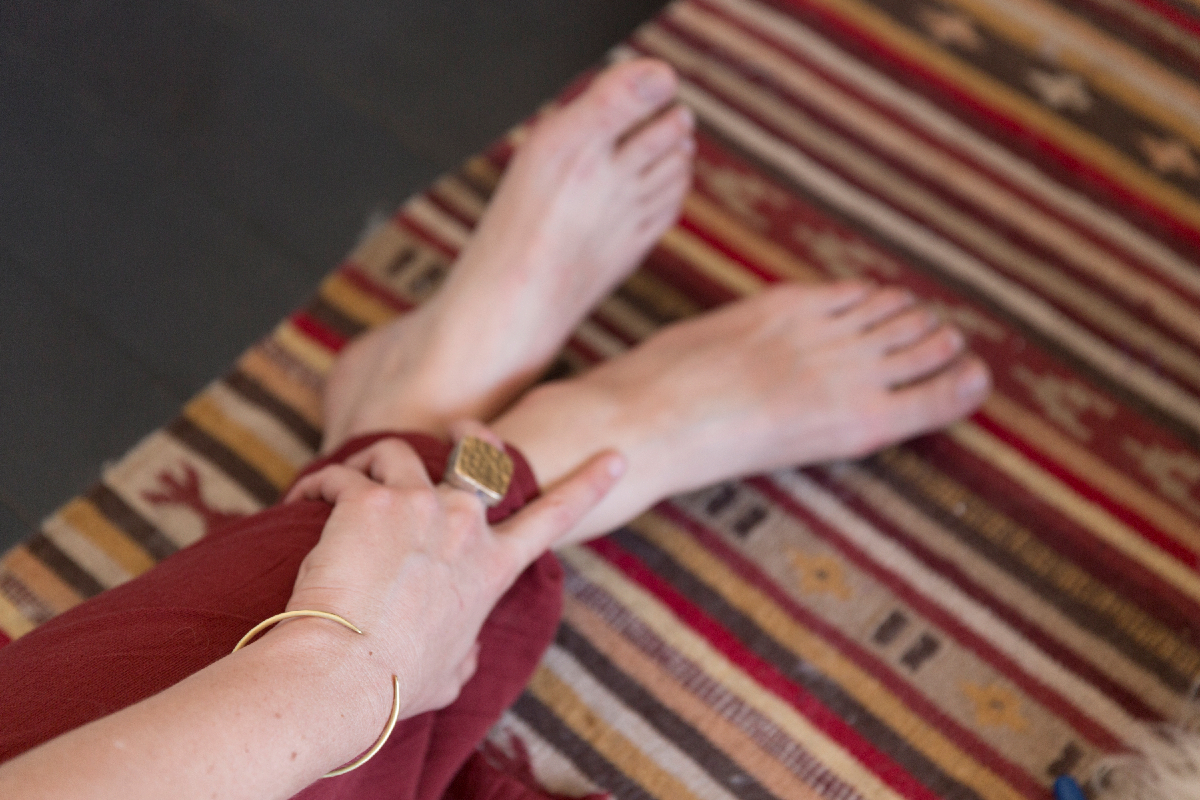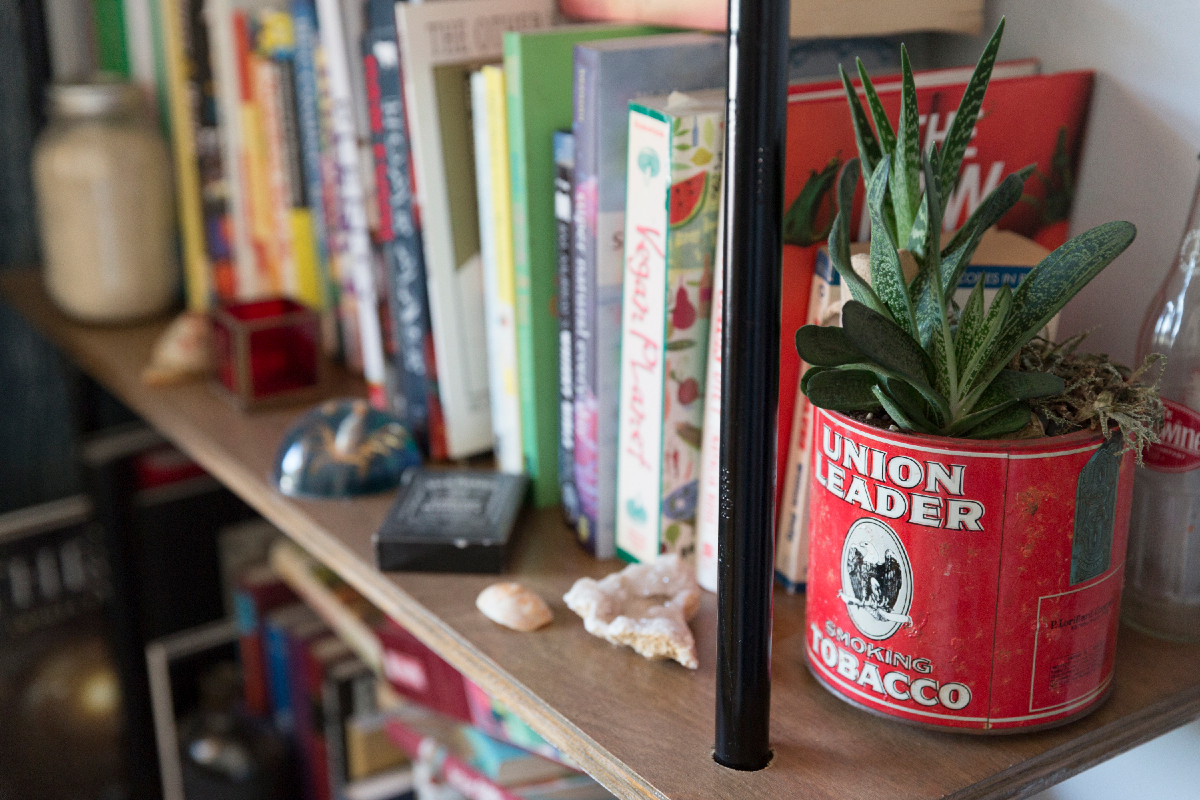 As we've arrive at New Moon in Cancer today, I couldn't think of a more divine force to share than this inspiring and grounding soul. The frequency of reading her words alone should put you right on par with planting seeds + intentions this evening and watching them manifest into perfect reality. And if you need an extra boost, Her Instagram will send you into mystic wonder. I present to you Lulu Brud of Lady Lu Of The Wolves and her beautiful insight into making dreamies.
L | My name is Lulu, but most of my friends call me Lu. I've always been entranced by nature and animals. The way they come across your path, forcing you slow down and take notice. A few years back, I was going by lulubird. Which is exactly how I felt at the time. Whenever I was in doubt, a feather would blow across my path and I would breathe and know that I was in the right place. I was bird-like, flighty, quiet, airy, a little skittish and hard to pin down—you know, your early twenties.
When I turned twenty five my best friend gave me this beautiful ring—a large wolf head whose mouth ate my finger, as it sat on my hand staring back at me. From the minute this magical ring found its way onto my finger, it was as if I awoke to a new persona, stepping into my true essence—one that was more grounded into the earth, stronger, messier, fiercer, a force moved by the moon (I was born on a full moon after all). I got onto Instagram and adopted the name @ladyluofthewolves. In French the word for wolf is "loup," which is pronounced a lot like the name I get called, Lu. These are all things that I realized later—happy accidents, serendipities if you will. A gentle acknowledgement from the universe that I am exactly where, and who, I am supposed to be.
I learned about dream catchers at a summer camp in the mountains of North Carolina when I was eight years old. When I got married in November, I started weaving dreamies again for our wedding. I don't know how I remembered the pattern or where to begin but when I picked up my frame and began to weave, it was as if something else took over. Like my fingers were instinctively doing something they'd done a lifetime ago. It was a soothing form of meditation, a way to turn my head off and my body on. Almost immediately as I began posting pictures of some of our wedding prep, I got contacted and asked if I was selling my dreamies. Yes. Absolutely YES! And that is how it began. In the past six months it has grown beyond my wildest dream(ies) into something that I couldn't have even planned. I have had the gift of creating pieces for beautiful souls around the world, and connecting with people I never would have known—a little web woven all over this giant, tiny globe.
My husband and I recently did a road trip across the US all along the southwest corridor. As we were driving back through these ancient and beautiful lands, where Native Americans lived for many years, I started to think that something needed to shift in my art.
"I am a big supporter of the sustainability movement. I feel that it is the only hope that future generations have."
The technology exists, the resources are there, we just have to roll up our sleeves, get dirty and accept that there may be a little bit of discomfort as we are changing the way things have been done for so many years. But ultimately, 'what a beautiful world it could be! Ahhhh, dare to dream(y).'
Specifically in dealing with my art, I felt called to shift the way I was using fabrics in my pieces. I replaced the random findings and trims that I dug out of bins downtown with more sustainable and renewable resources such as wool and hemp. I replaced the unnaturally bright and toxic dyes found in these old fabrics with the ancient knowledge of plant dyes and how to make them. It takes me a lot more time to source and work with the dyes and fabrics, but there is nothing more satisfying than going to bed with the dirt of the earth under my nails—like a wolf. Because I am working with more natural elements that are full of life, every day is different. They're much more temperamental and the slightest variation of a dye can change the end result. But this is why I like it, it's much more human, full of emotion and different colors from day to day.
The woven web center is soaked in an herbal remedy—comprised of valerian root, mugworts, lavender, and mint to inspire peaceful, lucid sleeps—and left to charge in a moonlight bath.
"If I'm not willing to make compromises and find new ways of working that encourage a more sustainable way of living, then I cannot demand it of the world in which I live."
As I am a storyteller and an artist, depending on the day I wear many different hats—be it acting, writing, weaving, dancing or cooking, I'm always interested in the holistic journey of it all—the journey from seed into being. Whether I'm digging into a role and discovering the ins and outs of a character, yet to be known, or creating a dreamy for someone's home, I hope to be sharing a story. It is what makes us human. What makes us feel not so alone. Because I'm generally running around, I really have to make a conscious effort to sit and be quiet, to refill and plug back into Source. My husband, Justin, is really great about reminding me the importance of meditation and getting quiet. That it's not always about just being "busy." I pour a lot of myself—physically, intuitively, and creatively—into all of my different facets of work, and it can be very draining. It's necessary to take a few minutes in our day to get quiet and refill, otherwise we will have nothing new to give.
Such as, Justin and I just shot a film that I wrote called EVERYTHING IS BORROWED. We did it for next to nothing at my parent's house in North Carolina. It was a really intense challenge. But, it's in post right now, and it's looking beautiful. So that is exciting! There's always something to be made, some story to be told, some dream to hunt down. The dreamies are just the beginning of what I do. I also create jewelry adornments and other leather home goods.
PROCESS | how to make dreamies
What I love most about dreamies is that everyone has a different approach, a different way of telling the same story. These are the things that we used, but you can substitute them for whatever your little heart desires.
MATERIALS
+ 3" metal frame wrapped with suede lace
+ hemp string
+ a few seed beads
+ scissors
To begin weaving your dreamy, take the hemp string and loop it around the frame. Tie a double knot to secure the hemp string to the circle. Give it a little tug. If it doesn't budge, you're ready to go.
Next you are going to create another loop in a similar fashion about an inch away from your first anchor. Looping the string around the frame and bringing it back through the string (on the same side as the initial knot). This loop and the string should be pulled tightly as the tension is necessary to weaving your dreamy.
Continue this until you arrive back at your anchor knot, the closer together your knots are, the tighter and smaller your weave will be as you get to the center. So perhaps, on the first one, you should leave a bit more space between your initial knots.
When you arrive back at your first knot, find the halfway mark on the string in between the first and the second knots. This is where you're going to thread your string—doing the same knots as you have all along the frame, only now you're looping them directly onto the string. Repeat until you get to the center making sure to keep the weave tight. Beads can be placed directly onto your string and threaded into the weave as you go and wherever you see fit.
When you get to the center and you can't weave anymore, tie a double knot on your last loop. Trim the string down. VOILA! Happy dreamies.
Photographed by Jamie Arrigo in Lulu's Los Feliz hills abode, June 2014.