A Simple Flower Drying Method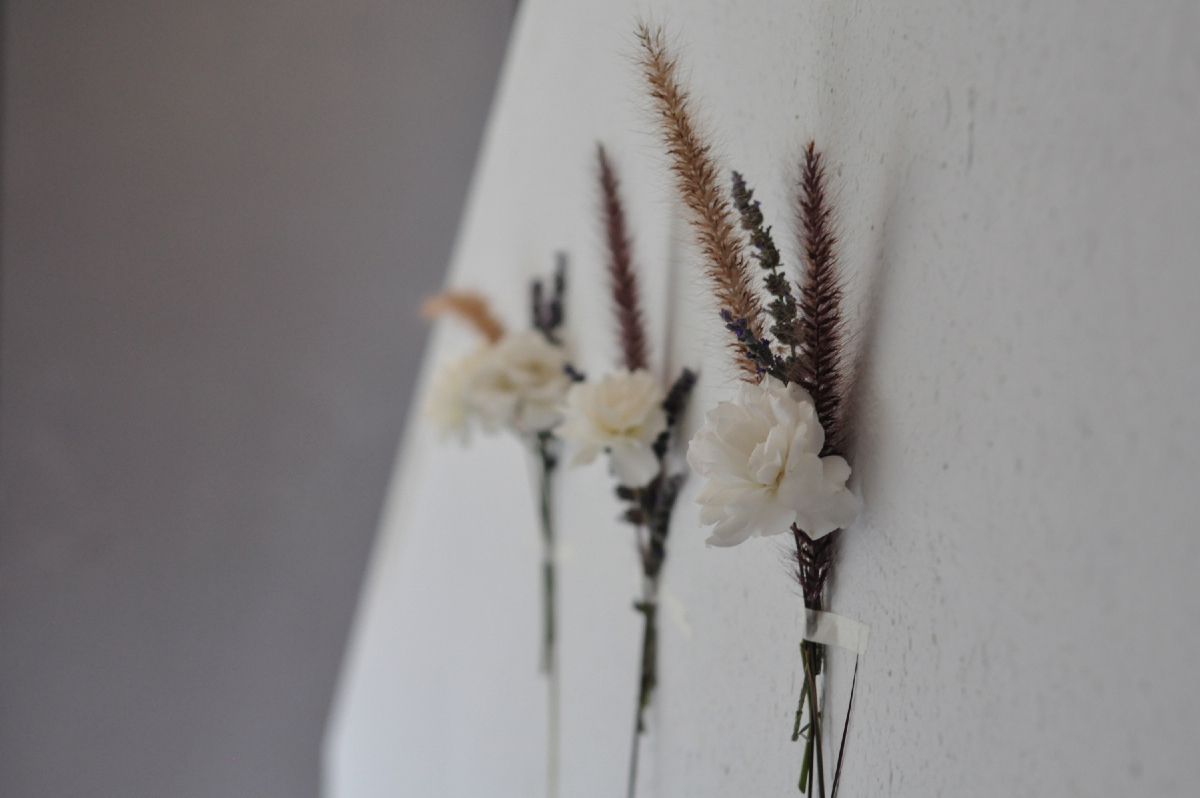 Fall is around the corner and the colors are nearing a change. I like to transition into this season by bringing the outside indoors. With getting back to work being a little bit of a challenge, I decided to spruce up my small office space with a little help from nature. Inspired by Reading My Tea Leaves.
PROCESS | forage your favorite flowers from your neighborhood. Cut tape three inches in length and simply tape floral arrangement to the wall. When they're officially dried, they look wonderful in bud vases.